PROGRAMMING
LINE-UP

The Hamiwood dot Community
"The Ultimate Entertainment Destination for the New Entertainment Sensation" TM
Hamiwoodism - The 8th Sensation of Life!

| | |
| --- | --- |
| | |
| | |
Hamiwood™ Casting Call
HIEM (The "H" is silent) has directed his Unpaid Aspiring Intern Casting Call Casting Director to put out cattle and catlesss calls for two potential opportunities:
- needs a good voice
- may need both male and female

* Subject to change or cancellation without prior notice
They are unpaid positions are based in Ontario Canada (our "stealth base" for the secret infiltration of New York City, and Hollywood California targeted entertainment markets which we are taking over successfully). You hear yourself now publicly how major Hollywood stars are stating they plan to leave Hollywood and move to Canada in unnamed Hollywood newspapers and tabloids (another acquisition target of Hamiwood Hiem).
Those applicants outside of Canada may be able to be handled from your long distance remote location.
Evancom Enterprises and/or Peter E. Evanetz retains any & all rights to materials including but not limited to digital rights, audio rights, image rights, copy rights, and creative material ownership rights.
Successful unpaid aspiring intern talk show interviewers may get*:

- an official Evancom Hamiwood Intern Tee-shirt to wear proudly amongst your famous stars and friends - even in New York, Bollywood or Hollywood.
- an official Evancom Hamiwood Unpaid Aspiring Casting Person Applicant identification card
- the opportunity to become a potential international star managed under the wing of Hamiwood HIEM. (the "H" is silent)., a chance to work on a project with HIEM and have the work exposed to the international community perhaps allowing to get your foot in the door of a Hollywood project which will be useless because everyone is already starting to say "Goodbye Hollywood" and "Hello Hamiwood HIEM!" - "Where do I sign?!". New York late night talk shows are now considered toast too!
* Subject to change or cancellation without any prior notice.
If you always wanted to become a talk shoe host / interviewer let us know at:
CastingDirector@Hamiwood.com
DEADWOOD PERSONALITIES NEED NOT APPLY


Audience Show Tickets, Dates, and Times

Most sessions are held in the afternoon as we do not get out of bed before noon.
Audience Participants Receive a Limited Edition Hamiwood™ Signature Cap!
(with a chance to become a Hamiwood unpaid aspiring intern for a day)

HAMIWOOD™ HARALD MAGAZINE
The Glitz & Glamour Lifestyle of The Hamiwood™ Stars & Starlettes!
Cheaper than a stick of [your brand name here] gum!
SPECIAL
FEATURES

Hamiwood™
Behind the Scenes

---
This Fall
A New Hamiwood
Canada - US - Mexico
Business Feature
My Money's on Mertz!
Featuring ...
Melvin M. Mertzoomertz*

Audience Show Tickets
Currently - Waiting List
Next
Mertz
Fan Club Meeting:
Soon!
---
Exclusive Interviews:
The KoKonut King
The 4 Poparazzos
EM The Hamiwood™ Mogul

Audience Show Tickets
Closed Set
---
HAMIWOOD™
UNPAID ASPIRING INTERN POSITION INTERVIEWS, TESTS & TRYOUTS
Held By the Unpaid Aspiring Intern Hamiwood™ Casting Director
---
Unpaid Aspiring Intern Camera Person

Unpaid Aspiring Intern Spanish Reading, Writing, Printing and Speaking Announcer.
HAMIWOODLAND
UNPAID ASPIRING EXTRAS
We are currently building up our pool for Unpaid Aspiring Extras
If you think you would be a good Unpaid Aspiring Extra Intern or Audience Member, Simply E-mail:
UnpaidAspringExtrasInternBox60619@Hamiwood.Ca
OR
UnpaidAspringExtras@GoldenHorseshoeCentral.Com

Any Unpaid Interviews & Tests Held In Canada.
---
Exciting & Suspenseful!
New Game Show
Coming This Fall To Hamiwood!
First Time Visitor Reception Desk
Hamiwood New Visitor
and Convention Bureau

Hamiwood™ Magazine
Hamiwood™ Newsletter (Free)
Hamiwood™ Exclusive Photos*
Hamiwood™ - The Inside Scoop
Hamiwood™ - The Book
Hamiwood™ - The Movie
HIEM - The Making of an
International Entertainment Mogul
HamiFlixTM Original Programming
(With Movie & TV Program Teasers & Trailers)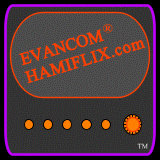 * Photo's by the Four Paparazzos (plus one extra guy)
Pietro Paparazzo**
- Canadian Paparazzo to the Stars!

Piedro Paparazzo**
-Canadian Paparazzo to the Fine and Beautiful Women of the Universal Environment.

Pedro Paparazzo**
- Canadian Paparazzo To The Business Elite & Entrepreneurs.

Petro Paparazzo** [the short one]
- Canadian Paparazzo to Sports & Entertainment People who are not Stars.
Petar Paparazzo**
- Canadian Paparazzo Lost in the Crowd of Life and Still Trying to Find Himself.
---
FAN CLUBS

Hiem (The "H" is silent) Fan Club
Peeder J, Bowzse Fan Club
---
HAMIWOOD™ APPAREL
---
* Hats
* Sweat Shirts
* T-Shirts
* Sweat Shirts
* PJ's
* Bedroom Wall Posters
* Fuzzy Slippers
---
BANDS & MUSIC
ON-LINE
---
* Videos
* Sound

---
PROGRAM EPISODES .

Calling Dr. ZedZee ... Calling
Dr. ZedZee ... on Line 3!
Lifestyles with Lady Laphia!
My Money's on Mertz!

Previews .

Commercials .

The HamiwoodLand Tour .