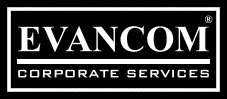 Evancom® Corporate Support Service 905-548-9118
'White Fedora' Security & Corporate Governance Services
'White Fedoras ... more than just white hats' ™
Specialized system security management support service providing ethical (good/white) security support to business and Government - technical, investigatory, and legal support.
Given the speed and dynamics of Information Technology ("IT") development, there is no foolproof way to protect yourself from damage brought on by computer hackers, crackers, viruses, trojan horses, worms, spyware, adware and other malware. The only thing you can do is to minimize your risk with appropriate security measures, system management and vigilance.

Security management entails a broad range of responsibilities and practices. It is a never ending process which, if ignored or neglected, will most certainly result in computer downtime, work interruptions, and disruptions which mean high costs to business in terms repair dollars, lost time, lost data, work stoppage, user frustration and ... lost business opportunities.

Evancom® White Fedora Services ...
Evancom White Fedora service provides independent computer use/security reviews and audits to help expose IT security holes and weaknesses. Fundamental security weaknesses are found in various areas of computer communications ranging from company policy flaws, poor business practices, computer user habits, software weaknesses, hardware weaknesses and more!


Evancom® White Fedora Support Services Include ...


Disaster Preparedness ... Preparing for computer related disasters is an ongoing process requiring preventative, ongoing management, and reactive strategies, policies and procedures. There is no "quick fix". It should be an ongoing activity of you company management.


System Sweeps ... A broad review of computer, computer communication elements & usage to recognize weaknesses in system security associated with software, hardware, information transmission, and computer usage ... and reveal your level of risk associated with network attacks.


System Reviews & Audits ... Focused reviews of computer and communication equipment for specific security concerns. These range from investigating suspicious computer communication activity, and the reason for it - whether it be hardware, software, internal usage or external sources.


Computer Use Reviews & Audits ... There are incidences whereby an independent review of computer and communication equipment used by known and unknown individuals is required. If there is a specific security concern the reviews or audits are commonly limited to the equipment used by one or a few individuals. If the incidences are a widespread problem the usage reviews and audits are broadened to cover equipment use within specific groups, departments or company wide.


System Attack Investigations & Remediation ... Support to remediate any damage brought on by computer hackers, crackers, viruses, trojan horses, worms, and spyware -analyzing infected systems with a report as to remediation and recovery options. Once attacked there are absolutely no guarantees that the damage can be remediated so it is best to deal with the real and constant threat of attacks by developing good corporate and management security policies and practices.


Corporate Policy Development & Implementation Support - Acceptable Use Policies
Evancom® provides IT "policy and practices" development consultation support to help management get a handle on IT security and manage security incidences effectively. Effective security, management policies and training support help undermine attacks on your computer communication network. Regular policy reviews are a wise practice.
Evancom 'White Fedoras ... more than just white hats' ™




The First Step is Easy!
Contact us for an initial no obligation discussion. If we can be of service, we can meet and take it from there. If we can not be of service, we will try to direct you to someone who can. It's that simple ... that easy! Contact Peter direct @ 905-548-9118




---
Webmaster: Evancom® Beach Road Studio - (905) 548-9119
Copyright © 1995 - 2020 Peter Evanetz. All Rights Reserved.ed.