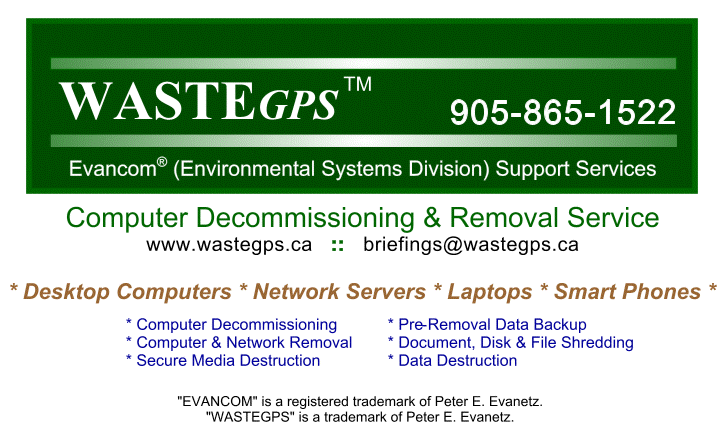 TORONTO - NIAGARA SERVICE REGION
PLEASE NOTE OUR NEW NUMBER 905-865-1522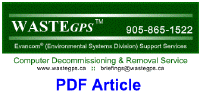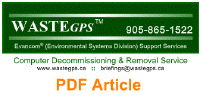 FAQ - Why Do Lawyers, Their Clients & Business People Use Evancom® Equipment Decommissioning Security Support Services?


When computers and smartphones are no longer required they are aged and no one truly has a handle of all the information on it.

So the first thing it needs to be independently analyzed with a report back (documentation and certification) to the owner which often provides them with surprising results.

Some "unexpected" information may have to be backed up on a suitable medium prior to scrapping, and stored in a suitable safe location (documentation and certification) for various reasons - a task not for the owner or user of the equipment.

The data on the equipment stored in various equipment components (sometimes hidden) then needs to be destroyed (with documentation and certification). Simply erasing the disks, or formatting the disks are not good enough. Some software which report to do multiple formats and erasures are in some occasions fine, however it is only as good as those who are experienced in using it.

We guarantee your data will never be available again.

The value of your old equipment is minimal - like cars, technology changes so quickly the equipment is obsolete in no time and can only be used by few people, in few circumstances that there is no value market for the equipment.

Charity donations are good - but your concern is the certification that the data can not be used by others.

Drop off depots for non data equipment are great - but if you drop off your data with your equipment, you have no idea where it is going and with certainly who will be going through it - with Evancom, you do know the specific individual who will certify the service.

In summary - it is a pain, but it needs to be done with security and governance requirements - we take the pain out - it is cost effective, time saving, secure, convenient, a piece of mind and security that makes Evancom WasteGPS decommissioning and removal service the choice of business and professional people for their home and business use computers.

call Peter@ 905 548-9118 865-1522 to arrange for initial no obligation discussion.

The Evancom 2016 Business & Professional Seminar Session Lineup
Held By Peter E. Evanetz
Think Before You Scrap!
Evancom Waste GPS - Security Support Services
---



EVANCOM WASTE GPS SERVICE
COMPUTER & NETWORK EQUIPMENT DECOMMISSIONING & REMOVAL SERVICE
"Because you don't want your company data and information going out the door with your old equipment."

---

---



---
ARCHIVED ARTICLES OF INTEREST
---
Responsible People Don't Recycle Computers, Photocopiers and Smart Phones ... They Decommission

More articles, and updated articles and reports will be submitted to the archives throughout 2016.
WHY NOT BOOKMARK THIS PAGE AS A FAVOURITE FOR FUTURE REFERENCE?

Webmaster: Evancom® Beach Road Studio 905-548-9118
Copyright © 1995-2016 by Peter E. Evanetz. All rights reserved.
"EVANCOM" is a registered trade mark of Peter E. Evanetz.
Trademarks remain the property of their respective owners and are used for identification or descriptive purposes only.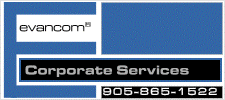 Computer Equipment
Decommissioning & Removal
---
Computer Secure Decommissioning & Removal Service
---
Flat Screen TV
Pick-up & Removal